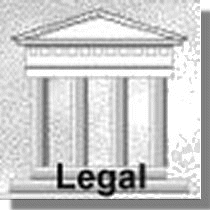 The Office of Legal Affairs
Seventh Edition - September 2008
Welcome to the site of UNMIT Office of Legal Affairs. The Office of Legal Affairs (OLA) of the United Nations Office in Timor-Leste serves as primary legal counsel to the Special Representative of the Secretary General as Head of UNMIT, and to all components of the Mission. As part of its own mandate, OLA also monitors the development of the judicial system, the legal framework and the rule of law in Timor-Leste.
This site contains a reference library developed initially by OLA's predecessor under the United Nations Transitional Administration in East Timor (UNTAET), which has been carried forward and expanded to the present. It contains a variety of materials of particular interest to governmental and legal practitioners in Timor-Leste.
---
Timor-Leste Legal Reference Material
---
Materials are organized under the following categories:
o

Indonesian Legislation – A collection of legislation promulgated by the Indonesian government between 1959 and October 25, 1999 in Bahasa Indonesia.

UNTAET Regulation 1/1999 provides that the laws that applied in East Timor prior to 25 October 1999 shall apply in East Timor in so far as they do not conflict with the standards referred to in Section 2 regarding conformity with human rights standards and section 3 repealing particular Indonesian laws. This was widely understood to allow for the continued application of particular Indonesian laws. Article 165 of the RDTL Constitution concerning the applicability of previous laws and RDTL law 2/2002 On the Interpretation of Applicable Law was also widely understood to have maintained this situation post-independence.

The application of Indonesian laws in the Democratic Republic of Timor-Leste (RDTL) was put in doubt as a result of the RDTL Court of Appeal decisions in July 2003 (reported under the main menu heading of "Selected Court Decisions"). Legislation intended to clarify the application of Indonesian laws was approved by Parliament on 6 October 2003 and promulgated 20 November 2003 (Parliamentary law 10/2003).

o

UNTAET Legislation – A collection of Regulations, Directives, Executive Orders and Notifications promulgated under the United Nations Transitional Administration in East Timor (UNTAET) between October 1999 and May 2002.

All UNTAET legislation is available in English and Portuguese. Most is also available in Bahasa Indonesia, and a few in Tetum. In accordance with Section 5 Paragraph 5.2 of UNTAET Regulation Number 1999/1, in the case of a divergence between translations of UNTAET legislation, the English text shall prevail.


o

RDTL Legislation - This section contains selected Laws of RDTL promulgated after May 2002.

The English language translations were produced by the Office of Legal Affairs of UNMIT. The translations have no official status and are offered for information and reference only. The authoritative texts are published in the Official Gazette of RDTL.

o

Selected Court Decisions – Important decisions of the RDTL Courts.


o

Other Documents – Miscellaneous legal documents including agreements, administrative materials and other documents of legal significance.
---
UNMIT takes no responsibility for changes which may be made to documents copied from this site.